Male Breast Cancer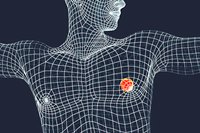 Submit Abstract
Register Now
Male breast cancer is rare cancer that forms in the breast tissue of men. Though breast cancer is most commonly thought of as a disease that affects women, breast cancer does occur in men.
Male breast cancer is most common in older men, though it can occur at any age.
Men diagnosed with male breast cancer at an early stage have a good chance for a cure. Treatment typically involves surgery to remove the breast tissue. Other treatments, such as chemotherapy and radiation therapy, may be recommended based on your particular situation.
Related Conference of
Male Breast Cancer
Male Breast Cancer
Conference Speakers
Recommended
Sessions
Related
Journals
Are you
interested

in