Breast Cancer - Current Perspective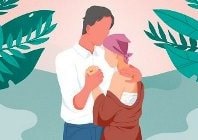 Submit Abstract
Register Now
Breast cancer is cancer that forms in the cells of the breasts. After skin cancer, breast cancer is the most common cancer diagnosed in women across the globe. Breast cancer can occur in both men and women, but it's far more common in women.
Signs of breast cancer may include a lump in the breast, a change in breast shape, dimpling of the skin, and fluid coming from the nipple, a newly-inverted nipple, or a red or scaly patch of skin. In those with distant spread of the disease, there may be bone pain, swollen lymph nodes, shortness of breath, or yellow skin.
Breast cancers can start from different parts of the breast.
Most breast cancers begin in the ducts that carry milk to the nipple (ductal cancers)

Some start in the glands that make breast milk (lobular cancers)

There are also other types of breast cancer that are less common like phyllodes tumor and angiosarcoma
Related Conference of
Breast Cancer - Current Perspective
Breast Cancer - Current Perspective
Conference Speakers
Recommended
Sessions
Related
Journals
Are you
interested

in